The Asus ROG Strix B550-E Gaming motherboard is certainly an interesting proposition among the items available on the market. Will it perform well as part of a gaming setup? We answer.
What are the features of the ASUS ROG Strix B550-E Gaming?
This motherboard is the most expensive flagship offering in the B550 series. It is available in black and gray color. It features backlighting with RGB, and can therefore be a decoration when using a windowed case.
It is an extremely powerful board, as its power section has 14+2 phases. This makes it compatible with almost any AMD processor. It is powered through two EPS connectors, 8 pin and 4 pin. The manufacturer ships the board with a variety of extras, such as a DVD, zip ties, Wi-Fi card, USB-C cable, extenders for RGB and ARGB, or even four SATA cables.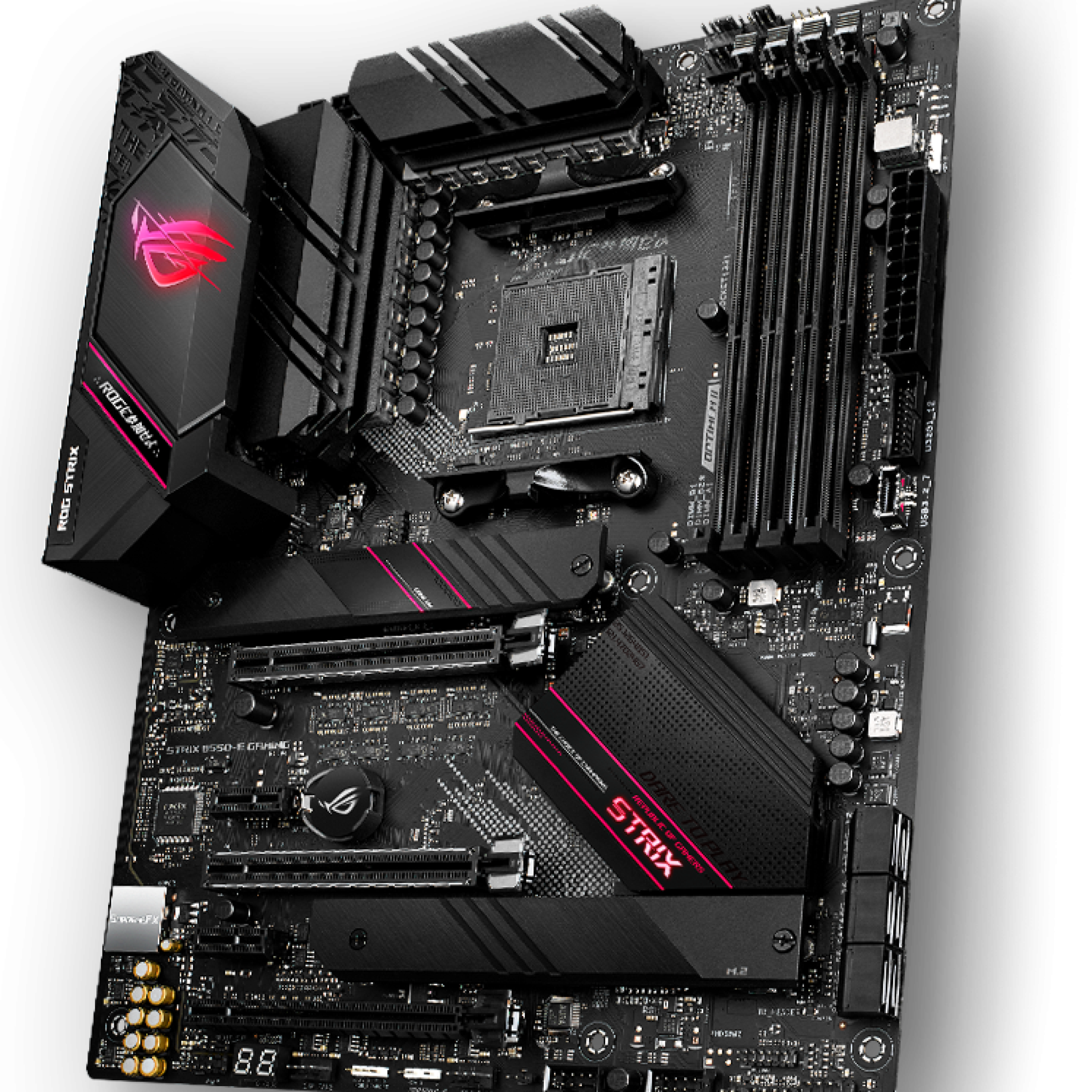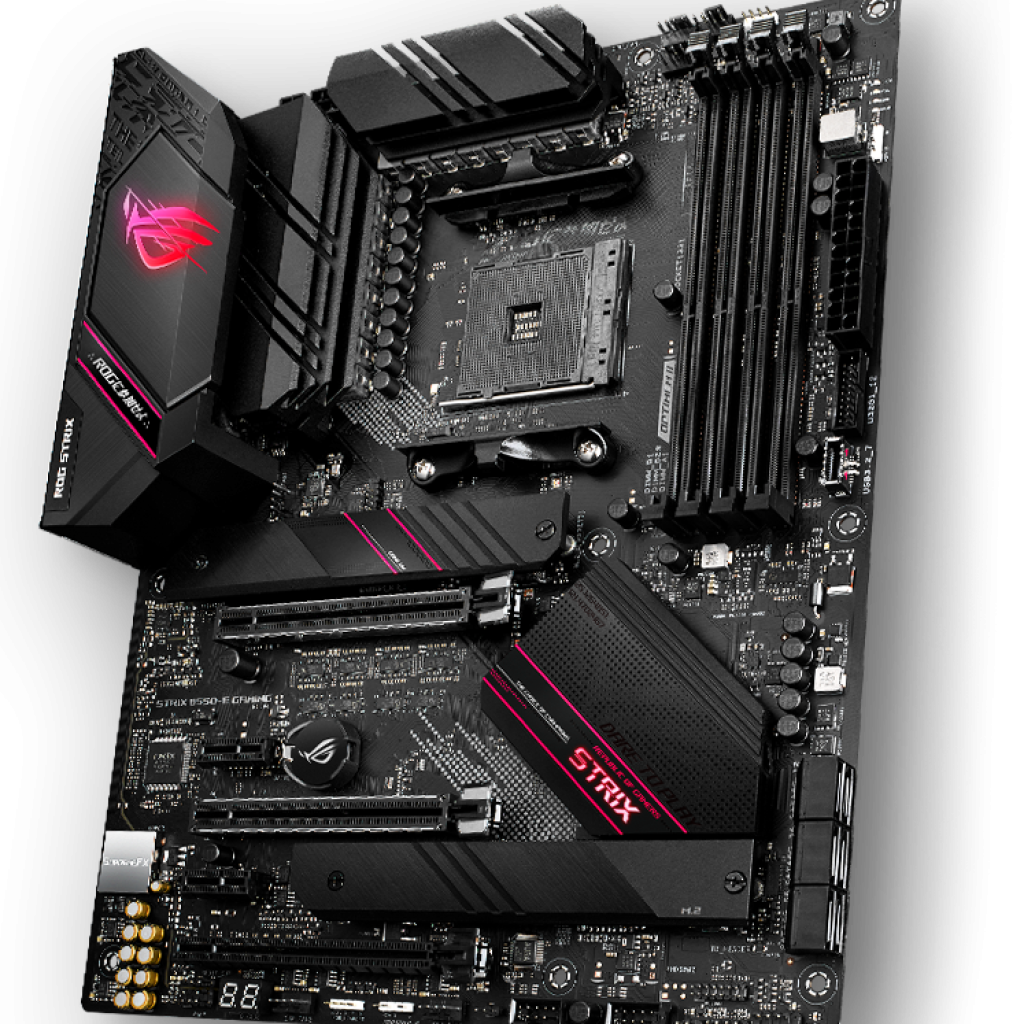 What speaks in favor of this motherboard as part of a gaming kit?
Here are numerous reasons why buying the ASUS ROG Strix B550-E Gaming board is definitely a great choice for gamers.
Expandability
One of the reasons why this model will work great as part of a gaming set is the number of connectors this board is equipped with. This is because it has four connectors for RAM up to 4600 MHz. In addition, it also has two reinforced PCI-E 4.0 x16 connectors. What's more, the board also has PCI-E 3.0 x1 or PCI-E 3.0 x16 connectors pulled up to the chipset. It is even possible to combine graphics cards in it.
An M.2 PCI-E 4.0 x4, and M.2 PCI-E 3.0 x4 connector are also included in the card. Besides, 6 SATA connectors are also available on this model.A huge number of connectors can also be found on the board's PCB. These include CPU Fan, CPU Opt Fan, or USB0C 3.2 Gen2, USB 3.2 Gen1, two USB 2.0 connectors, a Thunderbolt connector… we could go on and on. To sum up, the possibility to combine this motherboard with many other components makes it a really interesting proposition for gamers building their dream kit. Many users of the motherboard praise it, among other things, for the cooling placed in it, which can cope even with very powerful processor models.
Convenient to use, functional software
This motherboard is equipped with a BIOS typical of ASUS products. Thanks to the Ez mode, even users unfamiliar with it will manage to operate it. There is a tab in the BIOS with which we can overclock the capabilities of our computer. The huge number of options makes it easy to control the operation of the various components we use from this level, which can be especially important for gamers.
With this software you can easily adjust the performance of your computer or the operation of fans. Thanks to the function of cleaning unnecessary files, AI Suite also allows you to free up valuable space on the SSD we use.
ASUS ROG Strix B550-E Gaming – the ideal motherboard for gamers
Given the arguments presented above, as well as the fact that the board is made really solidly, we can unequivocally say that it is an ideal choice for demanding gamers who build their own PCs. The ASUS ROG Strix B550-E Gaming motherboard is certainly not among the cheapest, but it is well known that, counting on high-quality hardware, you also have to reckon with considerable expenses. Stability, reliability, the best and clear sound, as well as network connectivity options of up to 2.5 Gbps are capabilities that any fan of demanding gaming will appreciate. 
main photo: unsplash.com/Florian Olivo